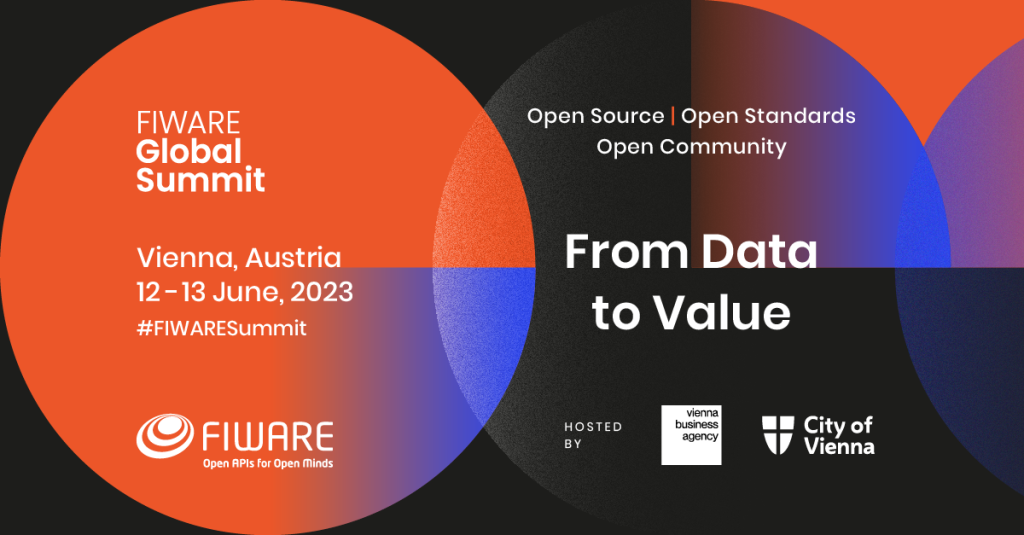 From the FIWARE Foundation, we want to sincerely thank you for your presence at the FIWARE Global Summit in Vienna last 12-13 June. Your participation and engagement contributed to the event's success, and we are truly grateful for your support.
 
This year, the Summit brought 420+ participants, 160+ speakers, 300+ presentations, and 10+ panel discussions, including a very rich side program, which showcased the power of open source, the value of Data Spaces, outstanding use cases that lead by example, trending topics in tech, and more.
 
We would like to take this opportunity to share with you the presentations and the photos from the event into a package. To access this content, please follow the links below:
 
– Presentations by speakers
– Photos of the event
We value your feedback. If you have a moment, please take our surveyso we can improve our next events.
 
Thank you again for being part of the FIWARE Global Summit 2023 and for your dedication to driving innovation and digital transformation. We look forward to seeing you at the next Summit!