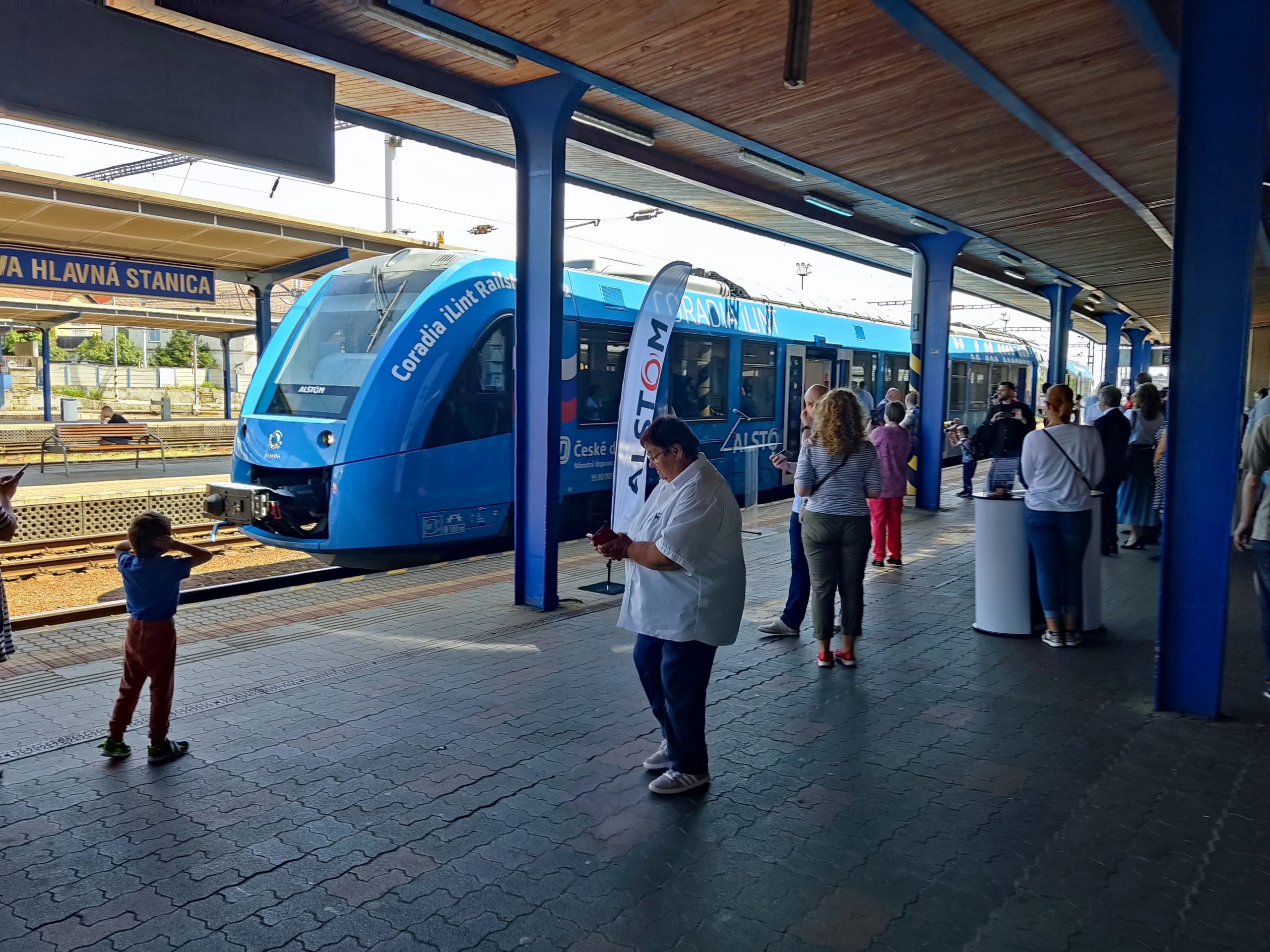 We are pleased to announce that the cluster was present at the presentation of the Coradia Ilint train on 20 and 21 May, it departed from Komarno and arrived at the main train station in Bratislava, where we met it.
Alstom, in cooperation with ZSSK (our member), prepared a presentation in Slovakia – a demonstration of the Coradia iLint train. This quiet, zero-emission train can be a great replacement for aging diesel trains. At the same time, it does not need fuel imported from abroad.
The inhabitants of Slovakia had the opportunity to take part in the test run of the hydrogen train. Entrance was free for presentations during the stops.