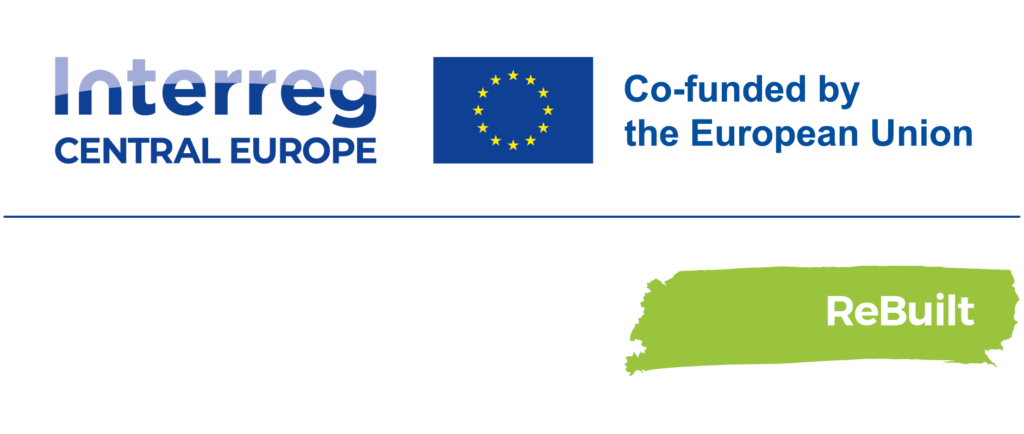 The construction industry heavily contributes to resource consumption, waste generation, and greenhouse gas emissions. The adoption of circular and digital practices can help reduce the environmental impact of the sector. For this reason  the transition into circular economy in this sector produces significant impact on Central European society well-being and increase its resource efficiency.
The current situation of innovation ecosystems for circular and digital construction vary significantly from region to region. Some regions already have good practices in the use of recycled materials, well-established administrative procedures such as End-of-Waste criteria, others are in the phase of the initial steps towards circular and digital construction. There are common gaps to all regions, such as a general reluctance to secondary raw material(SRM)-based products; lack of appropriate data about the quality of SRM-based products and their traceability (waste to product flows); the lack of administrative/legal pathways for product re-use; the lack of good practices of circular economy business models; the lack of a transnational training programme for professionals. In addition to ZAG as lead partner and 13 partners from SI,  IT, AT, HR, HU, SK, PL, CZ, DE, and 6 associated partners from SI, HU and DE participate in the project.
All partners will contribute to implementation  of the objectives and results of the ReBuilt project:   
to increase awareness and attractiveness of circular and digital construction through creation of education programme;
upgrade and piloting of new solutions (technical and digital);
upgrade demandside  measures, including green labeling, End of Waste, Green Public Procurement and through creation of first Central European Circular and Digital Construction Strategy which will be deployed through  network of Regional Circular and Digital Construction Hubs. The project outputs and results will further uptake construction in central Europe, taking into consideration regional and urban/rural specifics.
Project Info
Category:

Innovation, Edu

Partner:

INTERREG CENTRAL                                                EUROPE

Location:

SI,  IT, AT, HR, HU, SK, PL,                                        CZ, DE

Started Date:

2023-2026

Complite Date:

present
Report
after the completion of the project, this link will be a report on the work done